Dear GCI followers,
Hello and welcome back to a new year and a new semester.
We hope that you enjoyed the holiday season.
We are looking forward to another great semester of programming. Again, we will be hosting our Real Time Chicago Lecture Series with a focus on Planning for Diversity. We will also host special presentations. Randy Blankenhorn, Executive Director of Chicago Metropolitan Agency for Planning (CMAP), will present on the funding the 2040 Proposal. From Toronto, we have a special guest, Graeme Stewart, who will present on suburbs in the Toronto area.
We will be hosting the second annual Cities Across the Globe Symposium, which brings together international scholars to discuss pressing urban issues. We are pleased that our keynote this year will be the Honorable Diego Auelistia, Minister of Urban and Housing Development in the Republic of Ecuador.
Stay tuned for more details but in the meantime, you can see our event flyer with the times and dates.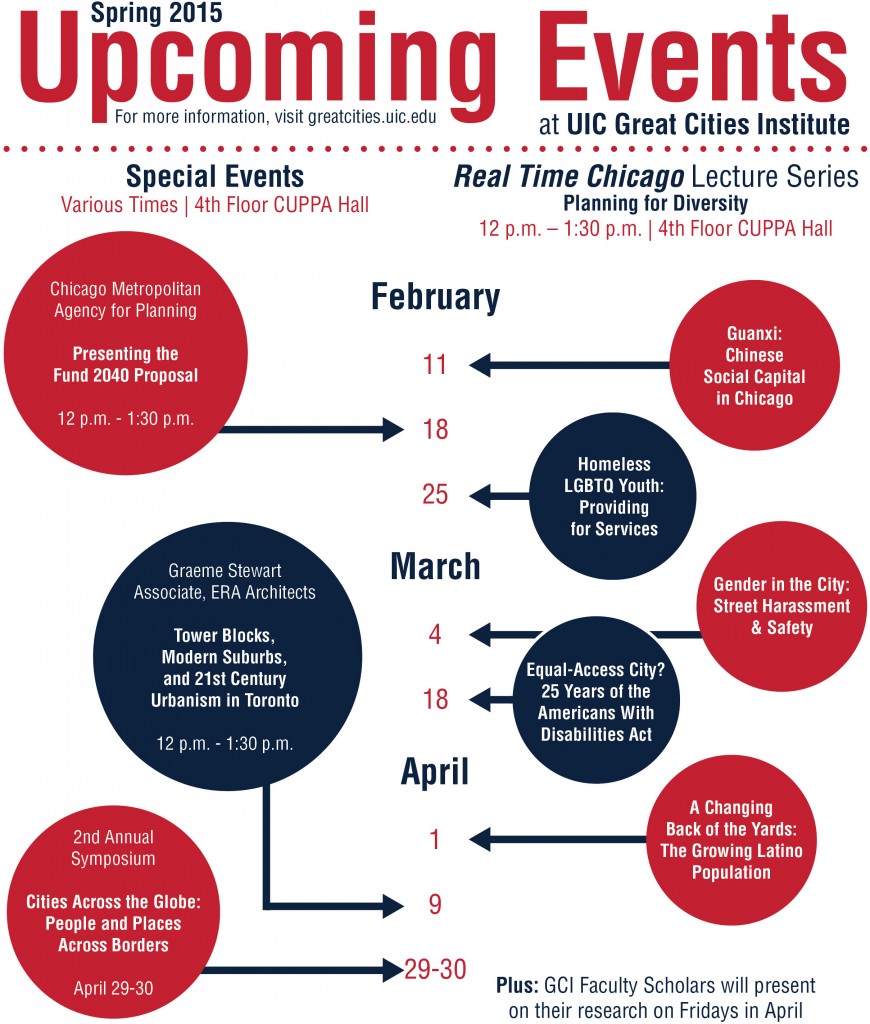 Harnessing the Power of Research: Solutions for Today's Urban Challenges describes the work of Great Cities Institute. Over the next few months, we will be sharing our research and analyses in the areas of our research clusters: employment and economic development; local and regional governance; dynamic of global mobility; and energy and the environment.
Again, we wish you well during this coming year.
Sincerely,
Teresa Córdova
Director