This last week, members of GCI staff traveled to Ecuador and to Arizona to share the work of the Great Cities Institute.  Besides spreading the great work happening at the University of Illinois at Chicago, we learned a great deal that adds to our work here.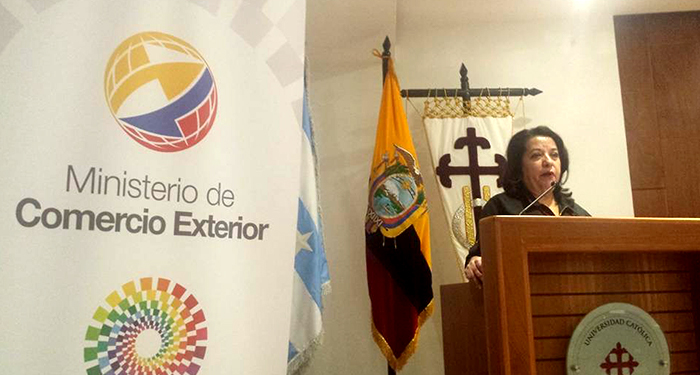 Teresa Córdova, Director, and Timothy Imeokparia, GCI Director of Research, along with Moises Gonzales, Director of the University of New Mexico Resource Center for Raza Planning, traveled to Ecuador in cooperation with the Ministry of International Trade.  The purpose of our visit was to contribute to the discussion in Ecuador about how exports can be used to build local community economic development. In Guayaquil and Quito the GCI team met with staff of the Ministry of International Trade, Pro Ecuador, associations representing export companies, cooperatives, and an array of others, including children.  The team was featured in colloquia at Pontificia Universidad Católica del Ecuador and Universidad Católica de Santiago de Guayaquil. Most notably, the team had meetings with the Minster of International Trade, Diego Auelstia, who visited us in Chicago back in April. In both cities and surrounding areas, we visited housing projects and informal settlements to see efforts by the Ministry of Housing and Urban Development to address problems stemming from rural to urban migration. We will continue our work with Minister Auelestia on government policies to expand exports as a strategy to increase opportunities for all Ecuadorians.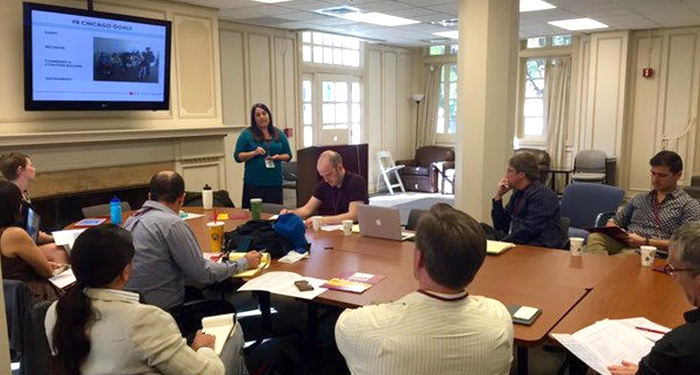 Thea Crum, Director of GCI Neighborhoods Initiative presented on Participatory Budgeting in Chicago (PB Chicago) in two sessions at the By the People: Democracy Conference at Arizona State University. The first session provided an overview of the growth and expansion of from 2012-2015 including expanding from one ward to seven and the implementation of the first PB process in the U.S. with tax increment financing dollars. PB Chicago has engaged over 9,000 voters in directly deciding how to spend $12 million in public dollar. Over 60 community projects have been implemented impacting over 290,000 Chicago residents. In the second presentation she shared PB Chicago's evaluation methodology and key findings. Stayed tuned for the third annual evaluation report that will be released in early 2016. Ms. Crum also attended the North American PB Research Board with 20 of the top researchers and academics in deliberative democracy to discuss the Tool Kit for PB Evaluators and Researchers and to set the research agenda for the next year.