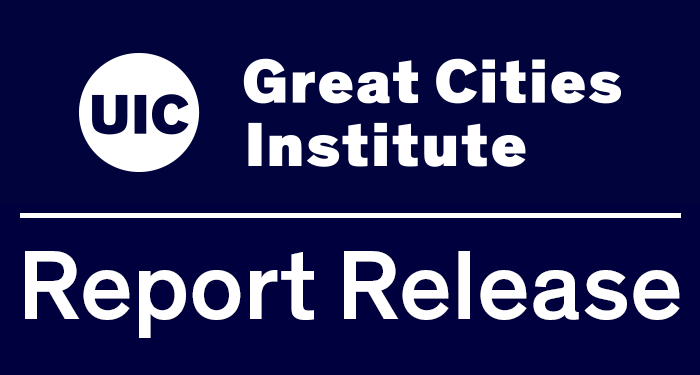 We hope that you had a blessed holiday season.  We know that this new year brings with it many challenges and responsibilities.  Simultaneously, we embrace opportunities to harness the power of research to suggest solutions to today's urban challenges.  Often, we must first analyze policies that create or exacerbate those challenges.  A much talked about policy in the City of Chicago, was the closure of public schools.  While some may have denied that there was any significant impact, there was much conjecture and anecdotal information that suggested that the decisions to close these schools was disproportionately felt in those neighborhoods that could least afford the loss of an anchor institution. Great Cities Institute Research Fellow and Professor of Urban Planning and Policy, Rachel Weber and fellow authors, Stephanie Farmer, Associate Professor, Sociology Department, Roosevelt University and Mary Donoghue, ULI-Trkla Scholar at the Great Cities Institute took on the task of assessing whether and how an array of multiple factors affected the decisions to close schools.
Here is a brief abstract of the report and below is a link to the report itself. We offer this, of course, to keep fresh, the importance of public schools in serving Chicago's neighborhoods and their families.
Our study sheds light on the multiple, often conflicting interests that school districts must balance to plan for the capital needs of school-age populations. We investigate the factors that led to the closure of public schools in Chicago between 2000 and 2013. We reverse engineer the school closure decisions under two mayoral administrations by constructing a logit model that estimates the decision to close schools that were open as of 2000 as a function of physical, student, geographic, political, and neighborhood demographic factors.

Our findings reveal that building utilization and student performance were predictors of these closures, but so was the race of students in each school. Specifically schools with larger shares of African American students had a higher probability of closure than schools with comparable test scores, locations, and utilization rates.

Whether administrators explicitly considered the race of a school's students in planning decisions or whether race in our model was a proxy for other unmeasured characteristics, the cumulative effect of technical decisions interacting with a racially differentiated education environment forced African American students and their families, to bear the burden of these administrative disruptions.