On Monday, March 27, 2023, Great Cities Institute hosted a virtual event entitled Chicago's 2023 Mayoral Race: Reclaiming Harold Washington's Multiracial Coalition.
This event began with a welcome from Teresa Córdova, Director of Great Cities Institute, and included a panel moderated by Juan González, cohost of Democracy Now, and senior fellow at Great Cities Institute. Panelists in the event are:
Gordon Mantler, author of The Multiracial Promise: Harold Washington's Chicago and the Democratic Struggle in Reagan's America, and executive director of the University Writing Program; associate professor of History at George Washington University.
Jakobi Williams, author of From the Bullet to the Ballot: The Illinois Chapter of the Black Panther Party and Racial Coalition Politics in Chicago, and Ruth N. Halls associate professor, Department of History; Chair, Department of African American and African Diaspora Studies at Indiana University.
Lilia Fernández, author of Brown in the Windy City: Mexicans and Puerto Ricans in Postwar Chicago, and professor of history at University of Illinois Chicago.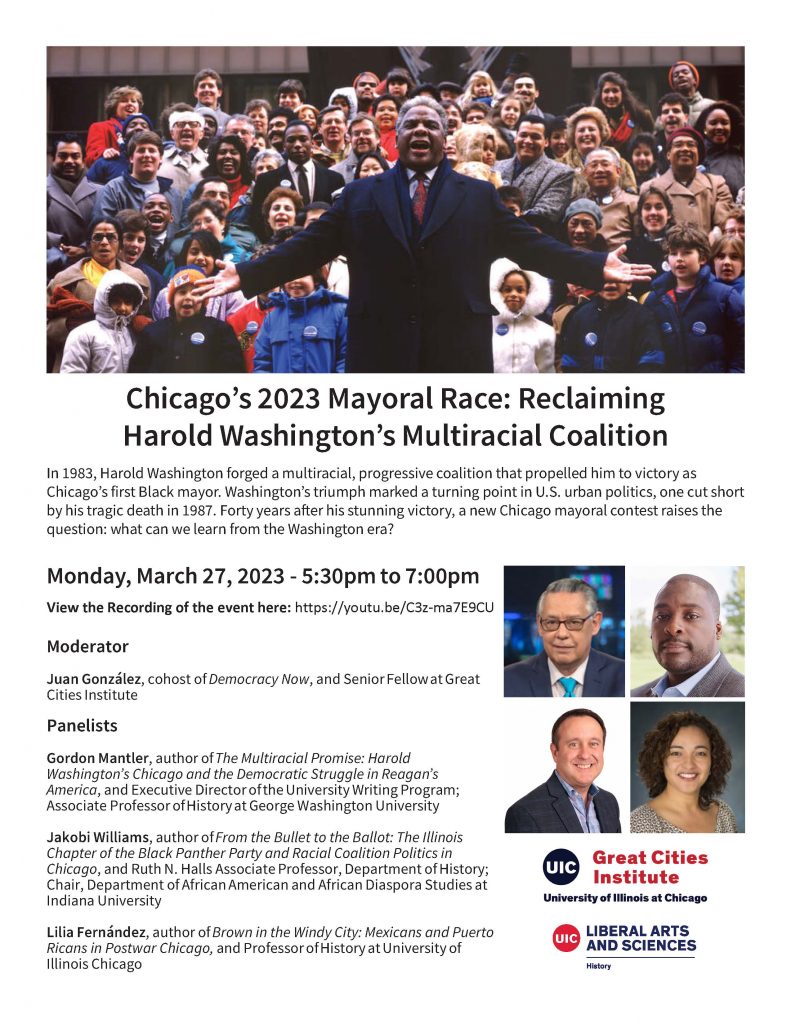 More information on this event can be found on the event page here.