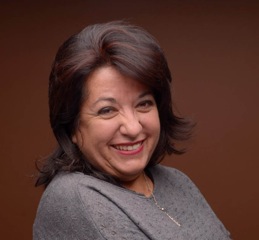 Email: tcordova@uic.edu
Phone: 312.355.3803
Curriculum Vitae (pdf) »
Teresa Córdova is the Director of UIC's Great Cities Institute. She is also Professor of Urban Planning and Policy in the College of Urban Planning and Public Affairs (CUPPA). Professor Córdova received her Ph.D. from the University of California, Berkeley.
As an applied theorist, political economist, and community-based planner, Professor Córdova approaches her work as a scholarship of engagement in which research, pedagogy and service are integrated. Her analysis of global/local dynamics, including impacts of globalization on Latino communities, informs her publications in Community Development and Latino Studies. Throughout her career, Teresa has engaged with communities outside the university and is an expert in community/university partnerships. She publishes in the fields of Community Development and Latino Studies.
Córdova has been an elected and appointed member and/or chair of national, regional and local boards, commissions and steering committees of the federal government, county government, community development corporations, grassroots organizations, editorial boards, research centers, planning organizations, policy groups, civic and advisory councils, and campus committees. She has been instrumental in affecting economic development policy and projects, the provision of infrastructure, local governance, and neighborhood change. Most recently, she was appointed to the Economic Development Advisory Committee (EDAC) of Cook County, Illinois.
Dr. Córdova served as an elected member of the Bernalillo County Board of Commissioners (New Mexico).  While a County Commissioner, she served on the Albuquerque Bernalillo County Water Utility Authority; The Mid-Region Council of Government's Metropolitan Transportation Board; Bernalillo County Board of Finance and was Chair of The Albuquerque-Bernalillo County Government Commission. While Commissioner, she brought needed infrastructure projects and improvements, economic development, amenities such as open space and parks, a medical clinic, youth facilities and various services to her district. She also initiated several long- range planning projects. Later, Córdova served on the Technical Standards Committee of the Albuquerque Metropolitan Flood Control Authority (AMAFCA).
Before returning to Chicago, where she taught in the late 1980s, she was Chair and Professor of Community and Regional Planning at the University of New Mexico (UNM).  During her twenty-one years at UNM, she was founder and former Director of the Resource Center for Raza Planning in the College of Architecture and Planning at UNM.  While director, the Center engaged students in research, policy writing and analysis, public participation, design, strategic and sector planning, and curriculum related to issues of economic development, infrastructure (water, sewer, drainage and road improvement), land use, neighborhood stabilization, agricultural preservation and youth development.
Early in her studies, Teresa was a National Science Foundation research trainee and a National Research Council Fellow. She has received multiple recognitions for academic achievement and leadership including recognition of her role in infrastructure planning and in developing a small business incubator and commercial kitchen.
Professor Córdova is currently President of the Board of Directors of The Praxis Project, a national, nonprofit organization that provides research, technical assistance and financial support to tackle issues impacting the well-being of communities. She recently served on the Board of Directors of CANTV, Chicago's public access television.  In 2015, she was honored with the Sor Juana Legacy Award from the National Museum of Mexican Art. Dr. Córdova is a featured speaker at conferences, symposia, and community events locally, nationally and internationally.