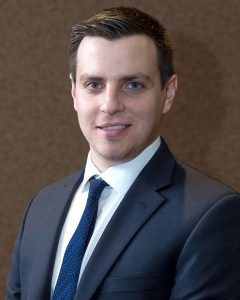 Email: mwilso25@uic.edu
Phone: 312.996.8874
Matthew Wilson, MUPP, is an Economic Development Planner at the Great Cities Institute at University of Illinois at Chicago (2014-present). He primarily works within its Neighborhoods Initiative, where he collaborates with community-based organizations, university faculty, and staff to provide technical assistance and services for community and economic development projects. Wilson brings community and economic development experience to the Great Cities Institute. He has completed research and neighborhood plans in the areas of land use, housing, economic development, workforce development, education, placemaking, and transportation. He designs and facilitates community charrettes and workshops for community planning processes, applies GIS for spatial analyses, and incorporates quantitative research methods into Great Cities Institute projects. He holds a BA in Urban and Public Affairs (2012) and a Master of Urban Planning and Policy (2014), both from University of Illinois at Chicago.
Previously, Wilson was a Program Coordinator at Austin Coming Together (2014), where he assisted in administration of Chicago's Micro Market Recovery Program in the Austin neighborhood. He also served as a Planning Intern at Streeterville Organization of Active Residents (2013-2014) and at Chicago Metropolitan Agency for Planning (CMAP) (2011-2012). At Streeterville, he updated its neighborhood plan, coordinated with city agencies for compliance with the plan, and provided research and analysis on transportation, land use, placemaking, and environmental sustainability. At CMAP he coordinated the Future Leaders in Planning program, designing the curriculum and student projects, developing recruitment strategies, and teaching contemporary public policy in Chicago.
As an urban planning student, Wilson held a Graduate Assistantship (2013-2014). In this capacity, he provided support to the Urban and Public Affairs undergraduate program and served as its Interim Program Coordinator. He developed recruitment strategies, made presentations on the program, processed applications, and served as academic advisor to incoming students. He has presented at Neighborhood Housing Services Community Banks Partnership Meeting (2016) and the Urban Affairs Association annual meeting (2016). Publications include co-authorship of a January 2016 report on youth joblessness for the Alternative Schools Network, "A Lost Generation: The Disappearance of Teens and Adults from the Job Market in Cook County."