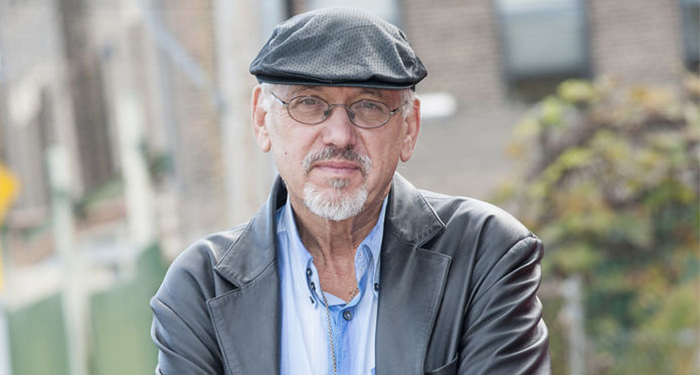 Email: huk@uic.edu
John Hagedorn, Ph.D. is a James J. Stukel Fellow with the Great Cities Institute and Professor Emeritus of Criminology, Law, and Justice at the University of Illinois at Chicago. Hagedorn's first book, People & Folks, Gangs, Crime, and the Underclass in a Rustbelt City, argued for more jobs than jails and applied William Julius Wilson's underclass theory to gangs. He was the architect of a neighborhood-based, family centered social service reform in Milwaukee that became the subject of his dissertation, published as Forsaking Our Children. He was editor (with Meda Chesney-Lind), of Female Gangs in America: Essays on Girls, Gangs, and Gender, the only edited volume ever published in the U.S. on female gangs. His interest in Chicago gangs led him to become immersed in the history of the Vice Lords and the importance of race.  His global travels further informed his understanding of gangs, which led him to edit the volume Gangs in the Global City based on an international conference at the Great Cities Institute. He was Principal Investigator of a Harry F. Guggenheim study at the Great Cities Institute of why Chicago's homicide rate did not decline like New York City's. He argued in 2007 that the decision to not invest in public housing but demolish it was a major correlate of high rates of violence.  In A World of Gangs, he applied Manuel Castells' work in analyzing gangs, arguing that understanding the cultural struggle for identity was crucial in working with gangs.  His most recent book, The In$ane Chicago Way, looks historically at gangs, organized crime, and corruption in Chicago. 
Selected Publications
A World of Gangs: Armed Young Men and Gangsta Culture. Minneapolis, University
of Minnesota Press. 2008
Forsaking Our Children: Bureaucracy and Reform in the Child Welfare System,
Chicago, Lakeview Press, 1995
People And Folks: Gangs, Crime and the Underclass in a Rustbelt City, with Perry
Macon. Chicago, Lakeview Press, 1988; 1998.
Education
PhD, University of Wisconsin – Milwaukee
Selected Presentations
Gangs and Culture. Keynote Address to the Midwest Gang Conference. Madison, WI May 2009.
"The history of gangs in Chicago." Lecture to the Chicago Freedom School. Chicago. 2007.
"Race and Class in Chicago." Address at the School of the Chicago Art Institute.
Chicago. 1997.