150 years of Jewish Community Building in the City of Budapest
May 2, 2019 @ 12:00 pm

-

1:30 pm

Free with RSVP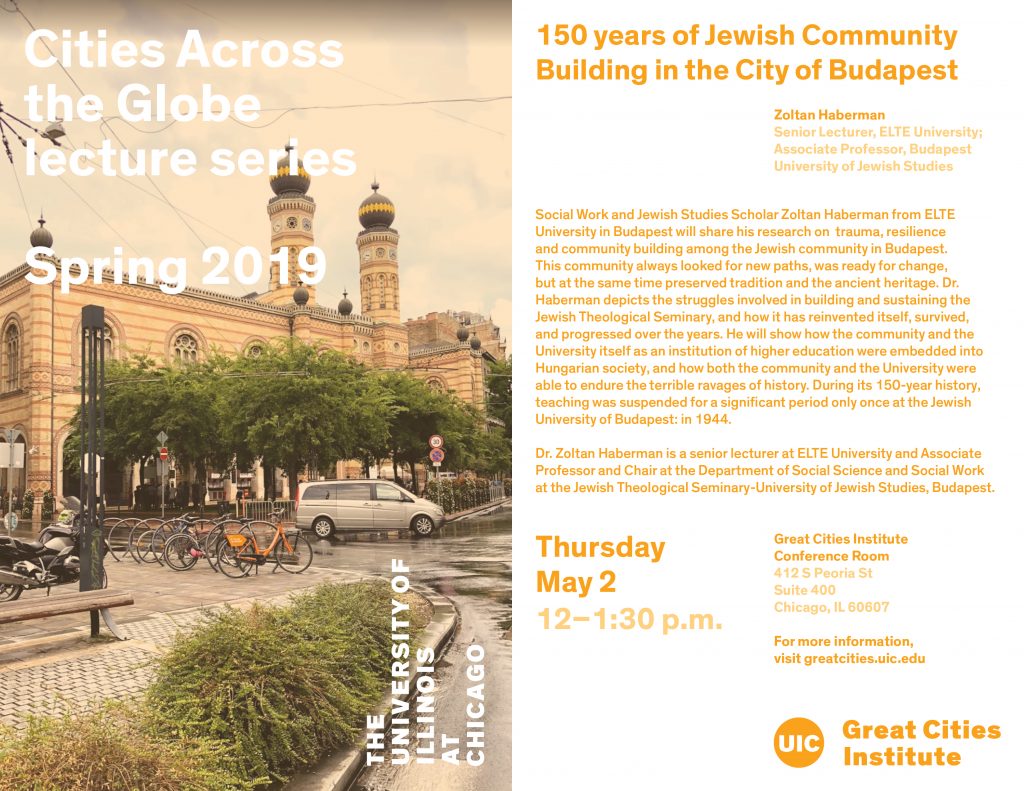 Social Work and Jewish Studies Scholar Zoltan Haberman from ELTE University in Budapest will share his research on  trauma, resilience and community building among the Jewish community in Budapest. This community always looked for new paths, was ready for change, but at the same time preserved tradition and the ancient heritage. Dr. Haberman depicts the struggles involved in building and sustaining the Jewish Theological Seminary, and how it has reinvented itself, survived, and progressed over the years. He will show how the community and the University itself as an institution of higher education were embedded into Hungarian society, and how both the community and the University were able to endure the terrible ravages of history. During its 150-year history, teaching was suspended for a significant period only once at the Jewish University of Budapest: in 1944.
Dr. Zoltan Haberman is a senior lecturer at ELTE University and Associate Professor and Chair at the Department of Social Science and Social Work  at the Jewish Theological Seminary-University of Jewish Studies, Budapest.
If the above RSVP form is not working, please email gcities@uic.edu to RSVP.