A Just Transition: What it is and Why?
March 12, 2020 @ 12:00 pm

-

1:30 pm

CDT

Free with RSVP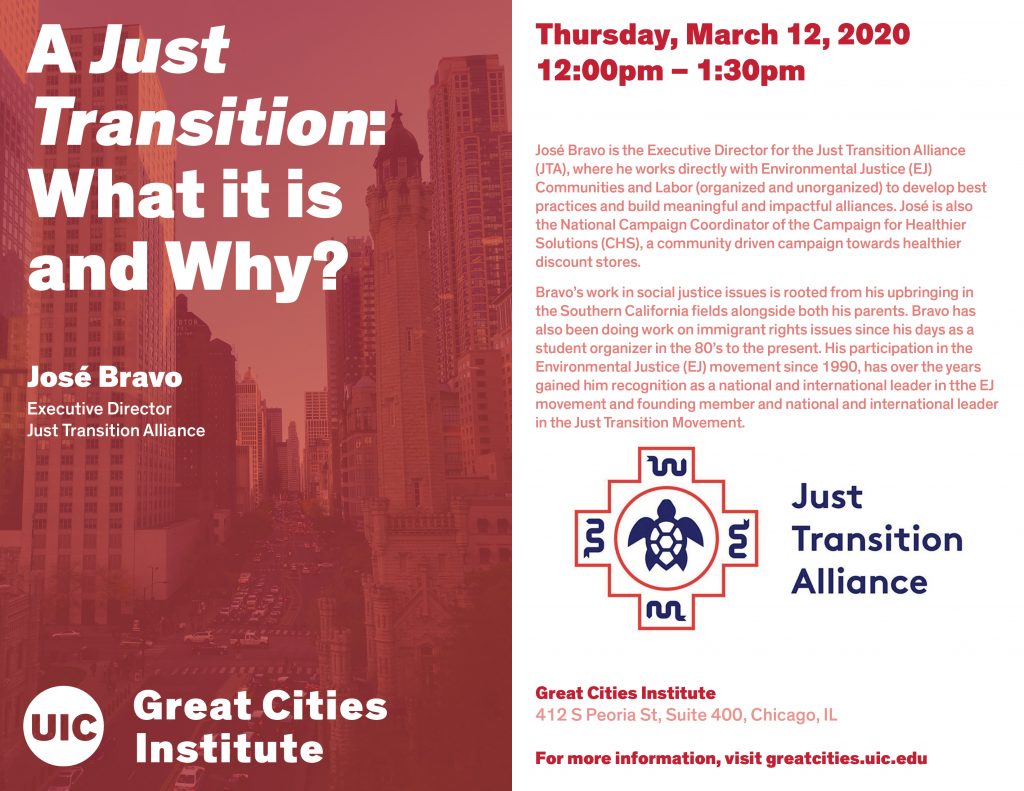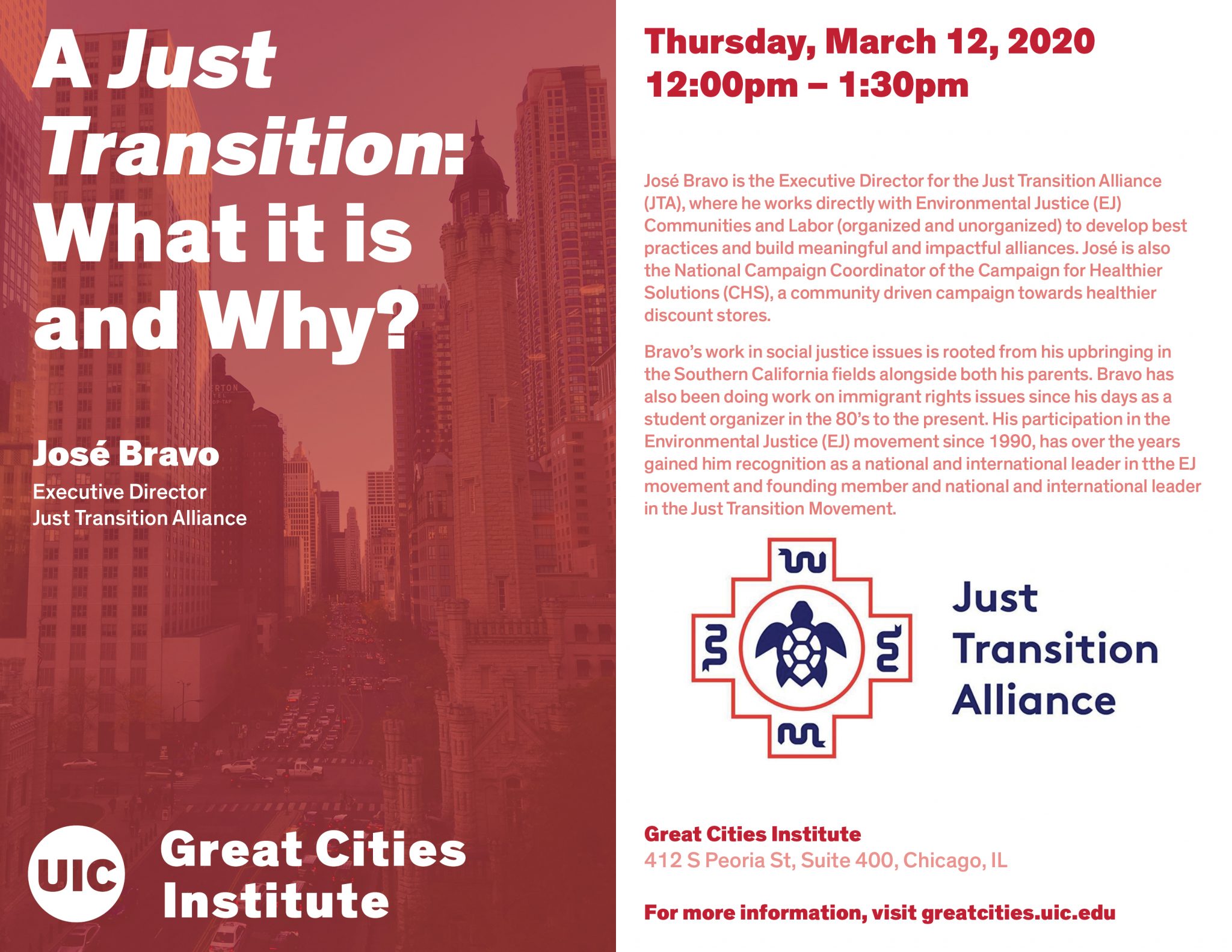 Back by popular demand!
"Just Transition" is a principle, a process and a practice. The principle of just transition is that a healthy economy and a clean environment can and should co-exist. The process for achieving this vision should be a fair one that should not cost workers or community residents their health, environment, jobs, or economic assets. Any losses should be fairly compensated. And the practice of just transition means that the people who are most affected by pollution – the frontline workers and the fenceline communities – should be in the leadership of crafting policy solutions.
The Just Transition Alliance (JTA) was formed in 1997. JTA seeks just transition of communities and workers from unsafe workplaces and environments to healthy, viable communities with a sustainable economy. They devote their primary resources to strengthening frontline and fence-line alliances with an eye toward building and creating alternatives to corporate globalization that work for people on-the-ground.
José Bravo is the Executive Director for the Just Transition Alliance (JTA), where he works directly with Environmental Justice (EJ) Communities and Labor (organized and unorganized) to develop best practices and build meaningful and impactful alliances. José is also the National Campaign Coordinator of the Campaign for Healthier Solutions (CHS), a community driven campaign towards healthier discount stores.
Bravo's work in social justice issues is rooted from his upbringing in the Southern California fields alongside both his parents. Bravo has also been doing work on immigrant rights issues since his days as a student organizer in the 80's to the present. His participation in the Environmental Justice (EJ) movement since 1990, has over the years gained him recognition as a national and international leader in tthe EJ movement and founding member and national and international leader in the Just Transition Movement.
For disability accommodations, please contact Christiana Kinder, (312) 996-8700, christia@uic.edu.
If the above RSVP form is not working, please email gcities@uic.edu to RSVP.