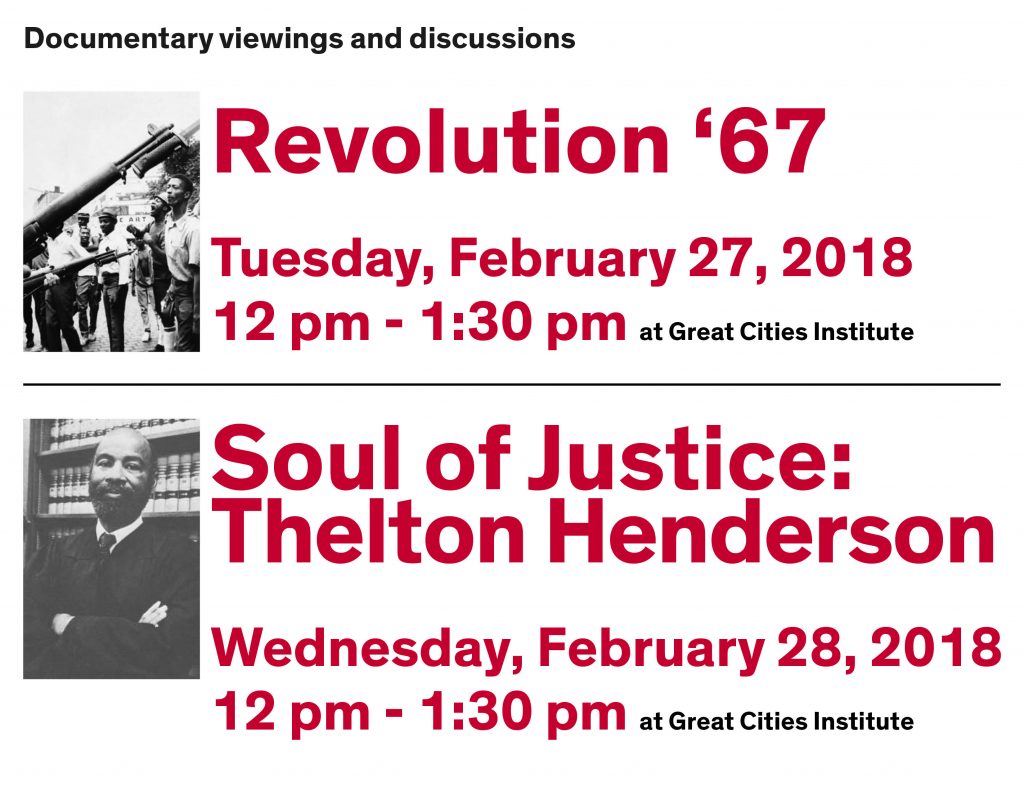 "Revolution '67 is an illuminating account of events too often relegated to footnotes in U.S. history — the black urban rebellions of the 1960s. Focusing on the six-day Newark, N.J., outbreak in mid-July, Revolution '67 reveals how the disturbances began as spontaneous revolts against poverty and police brutality and ended as fateful milestones in America's struggles over race and economic justice. Voices from across the spectrum — activists Tom Hayden and Amiri Baraka, journalist Bob Herbert, Mayor Sharpe James, and other officials, National Guardsmen and Newark citizens — recall lessons as hard-earned then as they have been easy to neglect since." –PBS POV
Part of a full week of activities on the 50th anniversary of the release of the Kerner Report from February 26 through March 2, see the full list here.
RSVP here for the March 1st keynote and panel discussion, The Kerner Report: 50 Years Later.
–
Free event, no RSVP necessary. Light lunch provided.
For disability accommodations please contact Christiana Kinder, (312) 996-8700 or christia@uic.edu.