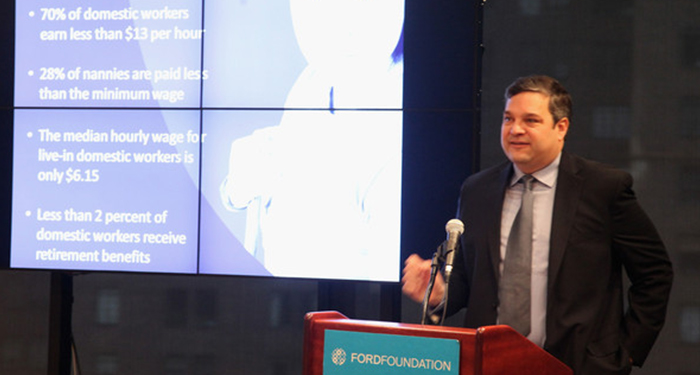 GCI fellow and professor of urban planning and policy, Nik Theodore, has been named by Thomson Reuters, a scholarly and scientific research firm that tracks scholarly productivity, as achieving the distinction of being one of the "Highly Cited Researchers" in the Sciences and Social Sciences. He is one of only 177 researchers in the Social Sciences worldwide to receive this acknowledgement.
The methodology of Thomson Reuters analyzed a period of citations from 2002-12, and several of Prof. Theodore's papers are in the top 1% in terms of citations within the Social Sciences. Thomson Reuters has a website and have released a book that covers their methodology in fine detail.
According to the publishers, "Everyone acknowledged in this book is a person of influence in the sciences and social sciences. They are the people who are on the cutting edge of their fields. They are performing and publishing work that their peers recognize as vital to the advancement of their science. These researchers are, undoubtedly, among the most influential scientific minds of our time."
Prof. Theodore is the only person in the Social Sciences to receive this honor in the entire U of I system, and is one of two total at UIC. He is one of only two urban planners worldwide to be acknowledged, the other being Michael Storper of LSE and UCLA.