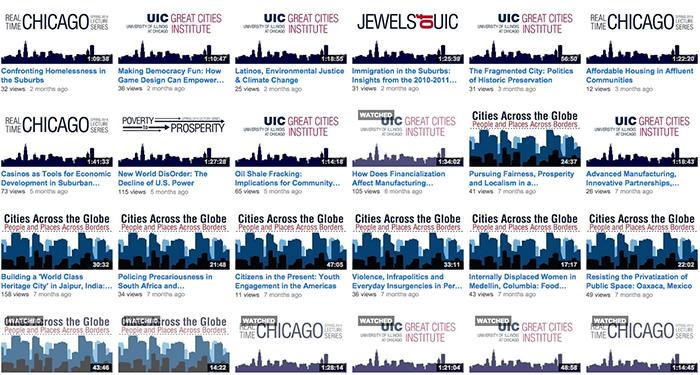 As we prepare for another exciting year of Great Cities' events, we wish to remind you that video recordings of GCI lectures and panels from the past year are available for viewing at your leisure. Additionally, CAN TV accepted our invitation to record several of our higher profile lectures and panels. Between our own and CAN TV's documentation, more than thirty lectures and panels are available on our website and YouTube channel.
Some of the most viewed recordings from our archive include:
In addition to this content from last year, in the coming weeks we will be posting interviews with this year's GCI scholars. This summer, UIC faculty Lynette Jackson, Nadine Naber and Laurie Schaffner all generously spoke with us about their research and insight into pressing problems affecting Chicago communities as well as communities in other national and global cities. As the new school year begins, we are thrilled to be able to share a preview of their scholarship.
We are always eager for you to attend our events and join in the conversation. However, if in the coming year you must miss one, remember you can usually find a recording of the event on our website.