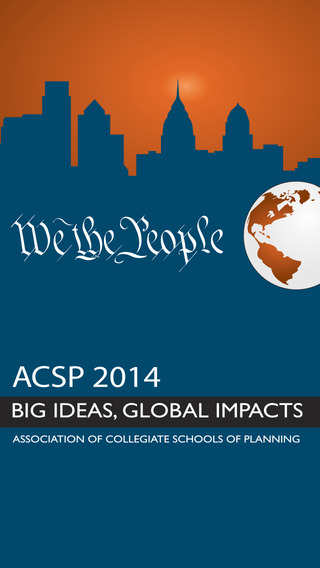 Dear GCI followers,
Faculty from UIC's Urban Planning and Policy (UPP) were well represented at the 54th Annual Conference of the Association of Collegiate Schools of Planning (ACSP) held in Philadelphia October 30-November 2, 2014
A roundtable session on Autonomous Planning was well-attended and featured Great Cities fellow, Rachel Weber, former Faculty Scholar Phil Ashton and Chair of UPP, Curt Winkle. This is prelude to a symposium that UPP Faculty will host in the spring here in Chicago just prior to the American Geography Conference (AEG).
In a session on financialization Rachel Weber presented research from her forthcoming book on the overbuilding of downtown. Phil Ashton moderated that session which led to an interesting conversation about finance and government policies. Rachel also moderated a session on "Practicing Theory and Theorizing Practice in Community Development."
GCI Senior Fellow, David Perry, participated in a roundtable on Making Livable and Healthy Communities.
Charlie Hoch, former GCI Faculty Scholar, participated in a session on visualization tools, along with Moira Zellner. He presented a paper on "How Professional Planners Craft Comprehensive Plans and also participated in a roundtable on The Evolution of Planning Thought.
We had several of our transportation planners present their research. Kazuya Kawamura presented a co-authored paper on a panel on freight and transportation "Location Dynamics and Efficiency of Logistics Facilities: Evidence from Tokyo. Moira Zellner presented on agent-based approach to land use and the last mile in a session on The Automated Car and The City. Nebiyou Tilahan presented his research on the "last mile problem" on a panel on assessing mode choice.
Joshua Drucker presented his research on "Military Installations as Regional Anchor Institutions" in a panel on Technology and Community Change.
Teresa Córdova presented research on the relationship between hydraulic fracturing, rapid growth and local communities on a panel on "The Use of Space: Land, Economic Development and Its Discontent." I also participated in two roundtables, one of which was on Advocacy Planning and another that was sponsored by the ACSP's Diversity Committee.
No doubt, UIC Urban Planning and Policy Faculty did a great job of representing UPP, the College of Urban Planning and Public Affairs and the University of Illinois at Chicago.
Sincerely,
Teresa Córdova
Director