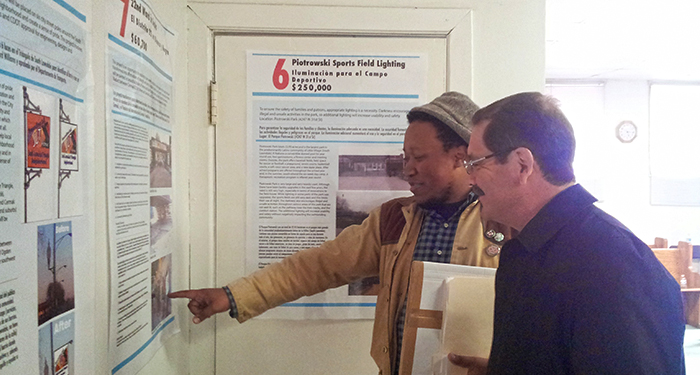 Community residents in three wards participated in this year's Participatory Budgeting cycle: the 22nd Ward (Alderman Rick Muñoz), the 45th Ward (Alderman John Arena) and the 49th Ward (Alderman Joe Moore).
Nearly 3,000 people came out to vote on how to spend $3 million in their communities. Residents chose 13 projects, which included:
Street resurfacing, street lighting and sidewalk repairs
New speed humps for residential streets and school zones;
Mural to spruce up a viaduct;
Tree planting;
New playground and other park improvements;
Pigeon abatement in viaducts and overpasses;
Bus stop benches;
Library improvements; and
Beach path extension
The 2013-2014 PB Chicago cycle has seen an increase in participation of minorities and low-income residents throughout the wards as well as an increase in voter turnout.