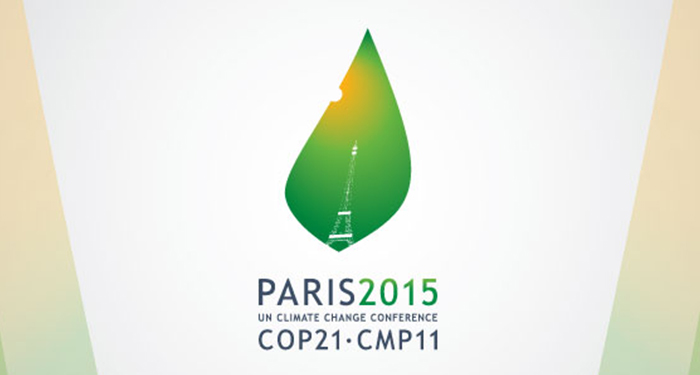 Leaders of 150 nations, and 40,000 delegates from 195 countries will attend the COP21 conference this week, a reminder that climate change is still one of the top issues facing the globe today.  The conference's top mission: Get global leaders to agree on a legally binding reduction in greenhouse gas emissions in an effort to curb global temperature gains to below a 2 degree Celsius increase over preindustrial global temperatures.
The conference is taking place in Paris, site of the November 13 terror attacks, and opened with a moment of silence for the victims. The tragedy brought about an urge for action with President Obama saying in his opening speech "What greater rejection of those who would tear down our world than marshaling our best efforts to save it."
The magnitude of this global conference shows the importance of immediate actions to react to climate change, and the effects it is having on the global economy, with U.N. Secretary General Ban Ki-moon telling world leaders "A political moment like this may not come again, we have never faced such a test. But neither have we encountered such great opportunity." Hopes remain high for an agreement, as many leaders' actions have shown that their nations are taking climate change serious. The two biggest players (and greenhouse gas producers), China and the United States are sitting down together at the COP21, and have acknowledged their roles in solving the issue.
If an agreement is made, it will be the biggest milestone since the non-binding Kyoto Protocol was agreed to by 192 parties. Notoriously, the United States did not ratify the Kyoto Protocol and dropped out of it completely in 2001. Some of the biggest greenhouse gas producers, China, India and other developing countries, were exempt from it. After 20 years of U.N. negotiations, the COP21 is the biggest attempt to reach a legally binding agreement on global emissions.
We at Great Cities Institute will continue to watch these negotiations, in hopes that an agreement will be reached. We are at a pivotal moment in the world, and recognize the positive impacts that these negotiations can have on the growing green economy and climate adaptations our cities face nationwide and globally.
About the Author:
Jackson Morsey, GCI Urban Planner: Primarily working within GCI's Neighborhoods Initiative, Jackson works in collaboration with community-based organizations, university faculty, and staff to provide technical assistance and services for community and economic development projects.