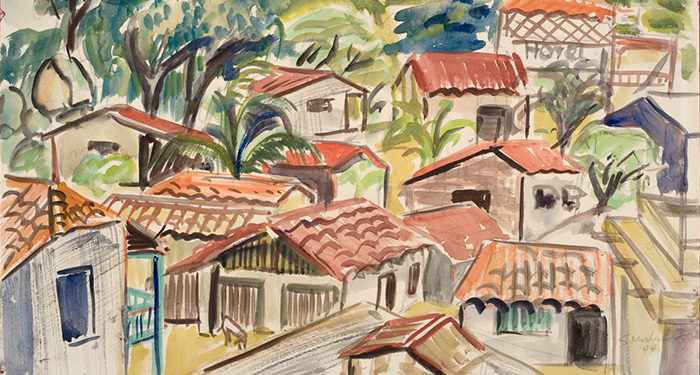 Please join us this Friday for a talk by Professors Marie Kennedy and Chris Tilly. They have been planning professors for many years, spending much of their time in the Boston area. In more recent years they have been at UCLA where Professor Tilly ran the Institute for Research on Labor and Employment and Professor Kennedy, who has always done participatory planning, is now Emeritus.  They were both early and committed members of Planners Network. On Friday, they will share insights from their recent participatory planning project in a village in Mexico.
Marie Kennedy is Professor Emerita in Community Planning, University of Massachusetts Boston, and a former Visiting Professor of Urban Planning at the University of California Los Angeles.  Throughout her academic career she has combined the roles of activist and scholar, working in and writing about community development, planning education and participatory action research.  Over the years, Marie has worked with and/or written about community and worker organizations and social movements in the Greater Boston area, San Francisco and Los Angeles, as well as in Argentina, Brazil, Cuba, Haiti, Mexico, Palestine and Nicaragua.  She chairs the board of Venice Community Housing and serves on the advisory committees of Grassroots International and of Planners Network.
Chris Tilly, Professor of Urban Planning at UCLA, studies labor and inequality in the US and global context, with a particular focus on bad jobs and how to make them better.  Tilly's books include Half a Job: Bad and Good Part-Time Jobs in a Changing Labor Market; Glass Ceilings and Bottomless Pits: Women's Work, Women's Poverty; Work Under Capitalism: Stories Employers Tell: Race, Skill, and Hiring in America; The Gloves-Off Economy: Labor Standards at the Bottom of America's Labor Market, and Are Bad Jobs Inevitable?
From worst-case scenario to participatory plan: Lessons from a Mexican village for community development and planning education will take place at 2 p.m. in the Great Cities Institute conference room, this Friday, October 14. Join us for what is sure to be an intriguing discussion.