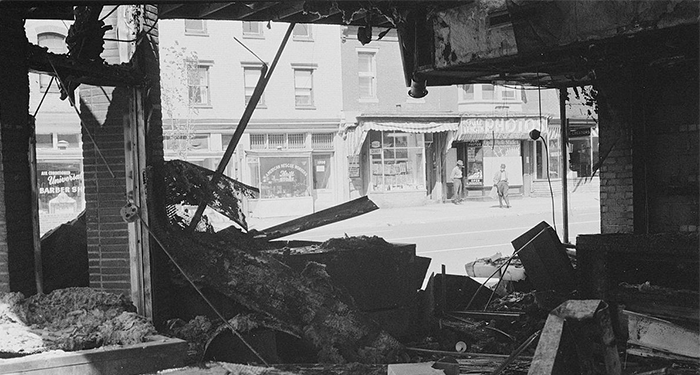 Events and speakers from GCI's week-long series commemorating the 50th anniversary of the Kerner Report were highlighted in a piece by The Chicago Reporter on the Commission's enduring findings.
Fifty years later, the findings from the Kerner report remain all too familiar. Compiling data on housing, employment, education, criminal justice, and health, the Institute of Research on Race and Public Policy at the University of Illinois at Chicago issued a report recently that mapped out the conditions of the three largest racial and ethnic groups in Chicago today. A Tale of Three Cities: State of Racial Justice in Chicago Report found persistent, pervasive and consequential inequity on almost all key indicators.  Many of the racial dynamics in Chicago in 2018 are all too similar to those of 1968.
One of the article's authors is Dr. Amanda Lewis, Director of the Institute for Research on Race and Public Policy and a contributor to this week's discussion on the enduring relevance of the Kerner Report's findings.