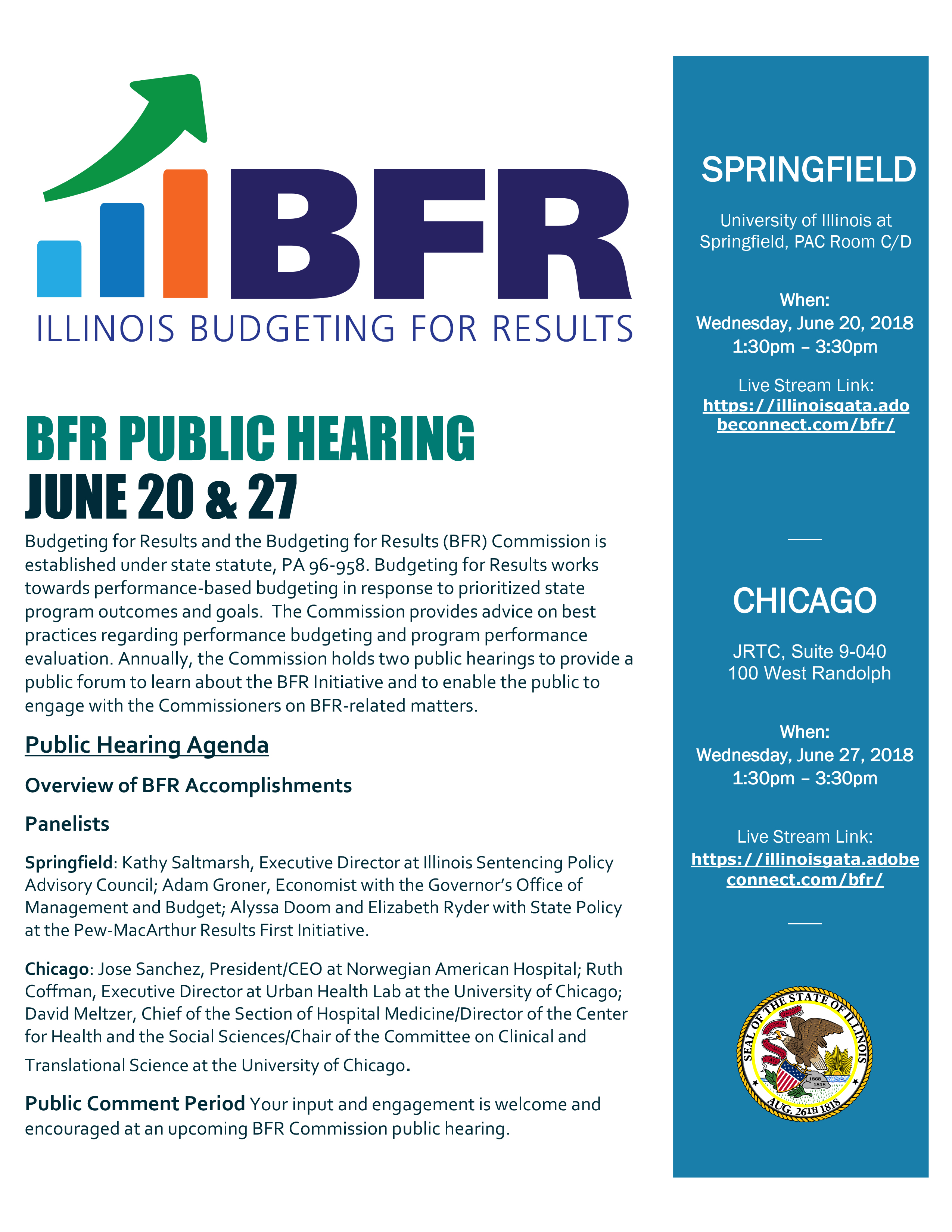 On June 20th and 27th Great Cities Institute Senior Researcher Jim Lewis will be chairing the annual public hearings of the State of Illinois Budgeting for Results Commission. Lewis and Senator Heather Steans were appointed co-chairs of the Commission  by Governor Rauner.  Created seven years ago by statute to oversee the progress of budget reform and accountability under the new Budgeting For Results (BFR) law, the Commission is overseeing the implementation of cost/benefit analysis across all state departments.  The Budgeting for Results statute requires Illinois to move toward a budget process that begins with consensus on the next year's revenue total, and then requires the state to prioritize its programming based on effectiveness of each program. Under Lewis' leadership, the Governor's Office of Management and Budget has begun implementing the "Results First" cost/benefit model, pioneered by Washington State and the Pew Charitable Trusts.
While the rigorous application of data analysis to state budget-making remains aspirational, BFR data has begun making its way into legislative committee deliberations and each state department now has a Chief Results Officer, so progress is being made. The June 21st hearing in Springfield will focus on evaluating criminal justice programming and the June 27th hearing in Chicago on how to assess health care programs. Hearings are public meetings and the Commission welcomes public comment.
The June 20th Springfield hearing will be held at the University of Illinois at Springfield, PAC Room C/D or by live stream from 1:30pm to 3:30pm.
The June 27th Chicago hearing will be held at JRTC, Suite 9-040, 100 West Randolph or by live stream from 1:30pm to 3:30pm.