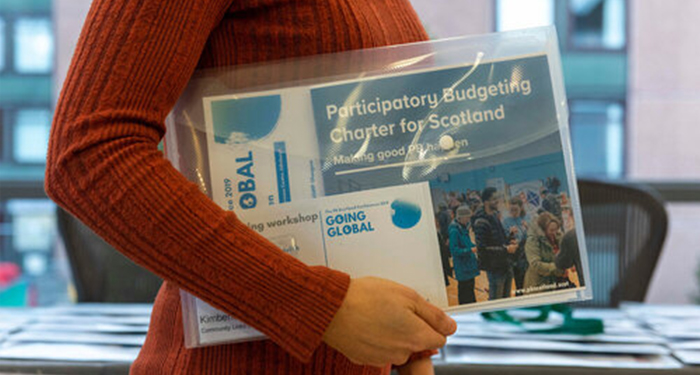 We are thrilled to announce the launch of People Powered: Global Hub for Participatory Democracy! The Great Cities Institute is a proud member of this new global organization.
People Powered's mission is to expand people's power to make government decisions, by supporting organizations and governments that are building participatory democracy around the world. It builds the power and impact of leaders who are championing participatory budgeting, participatory policy-making, participatory planning, citizen assemblies, and other participatory democracy programs.
The flagship program of People Powered is the Global Participatory Budgeting (PB) Hub. The Global PB Hub aims aims to improve and expand participatory budgeting (PB) around the world by addressing common challenges and opportunities faced by PB implementers and supporters. Thea Crum, Associate Director of Neighborhoods Initiative, sits on the PB Global Support Board.
Over the past several months, Thea Crum has been working with staff and other PB Global Board members to develop an Online Participatory Democracy Resource Center. The resource center consolidates PB and other participatory democracy tools, and research from around the world into an accessible, friendly, searchable, and intuitive tool where practitioners and researchers can find the resources they need to make participatory democracy processes more equitable, inclusive, and stronger. To stay up-to date, the Resource Center will on-going accept and review new tools and resources.
Visit PeoplePoweredHub.org to learn more, get the resources you need, and get involved.