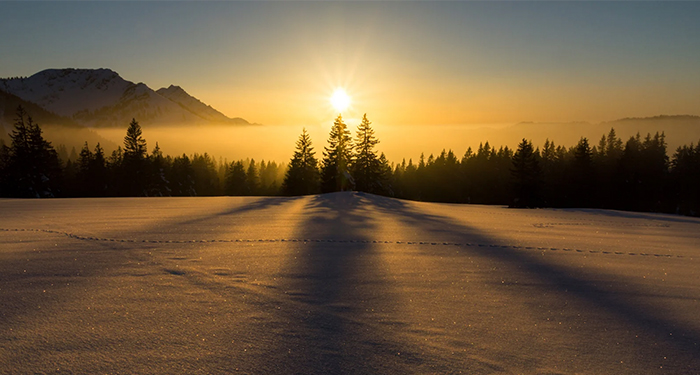 History is always in the process of being shaped – and with the lessons that we had the opportunity to learn during 2020, we have much to do to shape a better, healthier and more equitable world.
First, we want to first offer our deepest condolences to the many families and friends who lost loved ones during this highly infectious pandemic.  We share with you your pain and grief.
We acknowledge also the many health care workers who, for months, have been engaged in risky and grueling work that demonstrates the most honorable depths of giving that is so essential to a healthy community.  By now, many of us know of Dr. Marina del Rios, emergency medicine physician from University of Illinois Health who has worked so hard throughout this pandemic.  When we expressed our respect to her, she responded, "I do it out of love." Yes, love. It surely takes a deep kind of love and commitment that has been forthcoming from our frontline health care workers. We offer to you our deepest appreciation and acknowledgment of the sacrifices that you have made.  We wish you good health and moments of relaxation.  Thank you.
We thank all those who work on behalf of our safety.
We also thank public health officials and the many scientists and mathematicians who worked tirelessly to provide us information and eventually the vaccine.  We wish more people had and would listen to you.
While many of us, particularly in professional occupations, were able to work from home, we were able to do so because of the essential workers who kept things moving – including our goods and services.  My goodness, without you, we could not have functioned in the last few months.  Thank you, thank you.  Yet, we also know that you literally risked your health and lives and, in many instances, suffered for it.  A most important truth emerging from this crisis is an acknowledgement of what is owed to those who work in warehouses, delivery, manufacturing, food services, public utilities, transit etc.  Thank you also to farmworkers. You all deserve the pay, the benefits and the respect for your work that is so essential to our society.
If you want to read more about warehouse workers, check out the report authored by Beth Gutelius, Great Cities Institute Research Specialist and Associate Director of UIC Center for Urban and Economic Development (CUED) and Nik Theodore, GCI Fellow, Professor and Chair of Urban Planning and Policy, and Director of the Center for Urban Economic Development.
Please look forward to hearing more from us in 2021 about essential workers.
We have been amazed at the social-minded folk from non-profit groups and mutual aid networks who have distributed food and provided tutoring, translation and a whole array of services.  You have been relentless in your service to your communities and we salute you.
We acknowledge the pain of vulnerable populations that disproportionately suffered the impacts of the pandemic. Hardest hit were Blacks and Latinos; elderly, especially those concentrated in nursing homes; children, youth and families living in high poverty communities; those who lost their jobs; domestic workers; undocumented immigrants; homeless; those confined in dangerous situations such as those domestically abused, the incarcerated, and aging populations without resources; persons with disabilities, and so many others. Notably, widespread social and economic disparities were amplified during this time of disaster.
We also know that it is more difficult for vulnerable populations to recover and more likely to experience long-term negative consequences from acute disasters such as this pandemic. We applaud – and helped where we could – the public and private efforts to meet the needs of those populations that, because of systemic disparities that preceded this crisis, were made more vulnerable during it.
Serving vulnerable populations amidst this crisis is in the collective interest of Illinoisans.  It not only helps stem the tide of this pandemic; it fosters the compassion and gratitude on which a healthy society is built. Thank you to those who have advocated throughout this pandemic for these populations to be better served.
The experience of the COVID-19 pandemic provides lessons for creating emergency management plans that meet the needs of populations made more vulnerable by a crisis. Emerging from this crisis should be the commitment that all emergency management plans should include actions for addressing the needs of vulnerable populations.  Non-profit social service delivery organizations and relevant government agencies are key to identifying needs and generating proposed solutions.
The best disaster mitigation measures with respect to vulnerable populations, however, require policies and practices that reduce disparities by tackling their underlying causes.
2020 is also the year that many people woke up to the realization of the stark and devastating conditions and consequences of racial and income disparities that are rampant in this country. The hundred of thousands of social protestors who came into the streets this summer, expressed for many, the outrage over the murder of George Floyd, as well as other black and brown members of our society to whom we owe the obligation of justice.  The fight for justice will be integral to our work of building a better, healthier and equitable society.
Going forward, we have many reasons to have hope and there are many who have come before us that never gave up the struggle.
Perhaps the most important lesson of 2020 is that our clearest path to a better society involves our mutual commitment to the greater good – the public good – and the health of one another.
We wish you the best winter solstice and holiday season that you can muster.  We wish you joy, peace and health.
Thank you,
Great Cities Institute
Teresa Córdova, Director