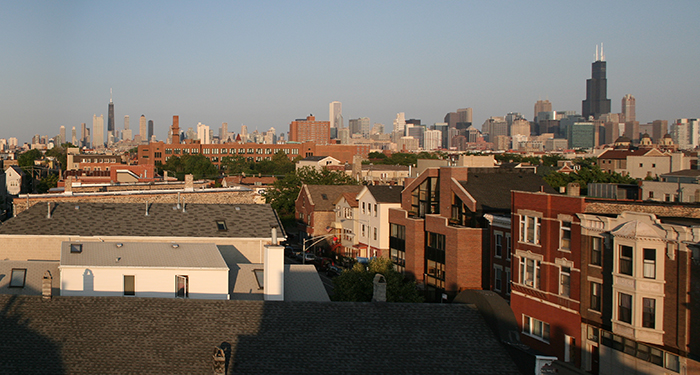 In 2016, The Great Cities Institute created a Hardship Index as a tool to show the extent and difference in economic and social hardship in a given community area relative to other community areas. Originally developed as an index to compare the economic disparities between the suburbs and inner cities, the Great Cities Institute utilized the methodology and applied it to Chicago community areas. 
GCI has updated its Chicago Community Area "Hardship Index" with the latest available data and is available for use. 
Since our original publication of the "Hardship Index" Fact Sheet in 2016 (using American Community Survey 2012-2016 estimates), the index has been utilized to compare hardship between cities, served as resource for journalists (WBEZ, Chicago Reporter, and ABC 7) to contextualize policy issues, and by Chicago Public Schools to determine the prioritization of laptop loan distribution to households during the first year of remote learning.
We are releasing the updated Hardship Index using 2016-2020 data as an interactive online map. One of the main features allows users to navigate between the 2006-2010 to 2016-2020 Hardship Index maps to allow for comparisons over time.
Users can scroll between the two maps by adjusting the navigation pane in the middle of both maps to reveal changes in hardship scores for that time period. An additional feature allows users to open the Percent Values table in a new tab to allow users to copy the data onto a seperate spreadsheet. If you have any questions about using the interactive tool, contact Alex Linares at alinares@uic.edu.
The Chicago Community Area Hardship Index can also benefit policy makers, government agencies, foundations and service organizations in determining resource allocation.
Click here to access the newest GCI Hardship Index interactive tool.