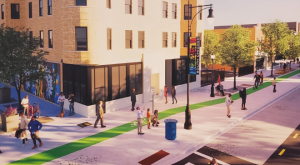 Great Cities is featured in another Block Club Chicago article!
The project has its roots in a community revitalization plan led by Special Service Area No. 5 and the University of Illinois at Chicago's Great Cities Institute, Ald. Susan Sadlowski Garza (10th) said.

Neighbors identified a need for "a more pedestrian- and cyclist-friendly Commercial Avenue, with improved lighting and a more aesthetically pleasing streetscape," Sadlowski Garza said.

Special Service Area No. 5 also brought permanent public art, vendor stalls and other upgrades to Commercial Avenue through the Chicago Alfresco program last year.