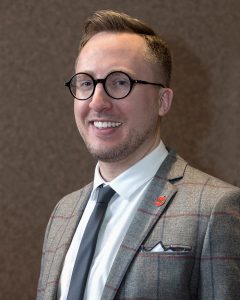 Email: jmorse5@uic.edu
Phone: 312.413.3377
Jackson Morsey, AICP, is an Urban Planner at the University of Illinois at Chicago Great Cities Institute, primarily within its Neighborhoods Initiative (2012-present). He works in collaboration with community-based organizations, university faculty, and staff to provide technical assistance and services for community and economic development projects. These include commercial corridor planning with the South Chicago and Back of the Yards communities; neighborhood plans for Rosemoor and North Pullman; as well as technical assistance projects with various community organizations. He brings technical expertise in ArcGIS, AutoCAD, SketchUp, Adobe Creative Suite, data analysis, and web design and development, and project experience in urban design, community development, and planning. Morsey holds a BA in Environment Planning and Design from University of New Mexico (2011) and a Master of Urban Planning and Policy (2014) from University of Illinois at Chicago. He is a member of the American Institute of Certified Planners (AICP) since July 2017.
Previously, he was Intern Planner with Streeterville Organization of Active Residents (2013), where he revised and developed the Streeterville Neighborhood Plan, as well as advised the community on city sustainability initiatives and programs. His work at the neighborhood level in Albuquerque, New Mexico resulted in the adoption of a commercial corridor revitalization plan for the Fair Heights Neighborhood Association and he undertook a major study of a bus rapid transit corridor for the Mid-Region Council of Governments.
As a graduate student, he organized the Urban Innovation Symposium for the Urban Planning and Policy Student Association and developed the Real Time Chicago lecture series for the Great Cities Institute. He completed his master's project with the Kenwood Oakland Community Organization, which was an analysis of community changes over seven decades.
Morsey's interests include neighborhood history and change, urban design, community development, community-based economic development, transportation, infrastructure, and international development.