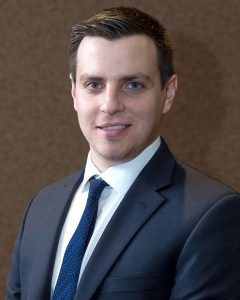 Email: mwilso25@uic.edu
Phone: 312.996.8874
Matthew Wilson, MUPP, is an Senior Research Specialist at the Great Cities Institute at University of Illinois at Chicago where he primarily works within GCI's Employment and Economic Development, Local and Regional Governance, and Community Wellbeing research clusters.
Wilson brings community and economic development experience to the Great Cities Institute and has completed reports and research in the areas of youth employment, revitalization of the manufacturing sector, state budget social impact analysis, economic impact analysis, and program evaluation. Wilson incorporates quantitative research methods and applies GIS for spatial analyses into Great Cities Institute projects. In addition to producing research, he has contributed to neighborhood plans in the areas of land use, housing, economic development, workforce development, education, public safety and has designed and facilitated community charrettes and workshops for community planning processes.
Publications include co-authorship with Dr. Teresa Cordova of five youth employment reports for the Alternative Schools Network, Revitalizing Manufacturing and Expanding Opportunities for Chicago's Black and Latino Communities with the Century Foundation, the economics section of the Institute for Research on Race & Public Policy's A Tale of Three Cities: The State of Racial Justice in Chicago, and an entry into the International Encyclopedia of Geography. Additionally, he has testified on youth employment conditions in Chicago to elected officials (2018), presented at the Urban Affairs Association annual meetings (2016, 2017 and 2018), and Neighborhood Housing Services Community Banks Partnership Meeting (2016). He holds a BA in Urban and Public Affairs (2012) and a Master of Urban Planning and Policy (2014), both from University of Illinois at Chicago.