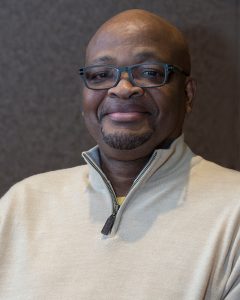 Email: timeokpa@uic.edu
Phone: 312.996.8700
Tim Imeokparia is the Associate Director of Research and Planning for GCI. He earned his MCRP and Ph.D. (with an emphasis in urban design and computer visualization) in City and Regional Planning from The Ohio State University, and his B.Sc. Arch and B. Arch from the University of New South Wales, Sydney, Australia. Dr. Imeokparia was the Director of Planning for the Neighborhood Design Center, Columbus, Ohio from 2005 to 2008, when he went to the University of New Mexico to develop the physical planning component of the Community and Regional Planning Program.
Dr. Imeokparia's research and pedagogy are focused on urban design/physical planning, psychological and social functions of urban planning and urban form, normative uses of environmental design knowledge, and the socio-economic and physical determinants of urban form and the quality of the resulting public realm.