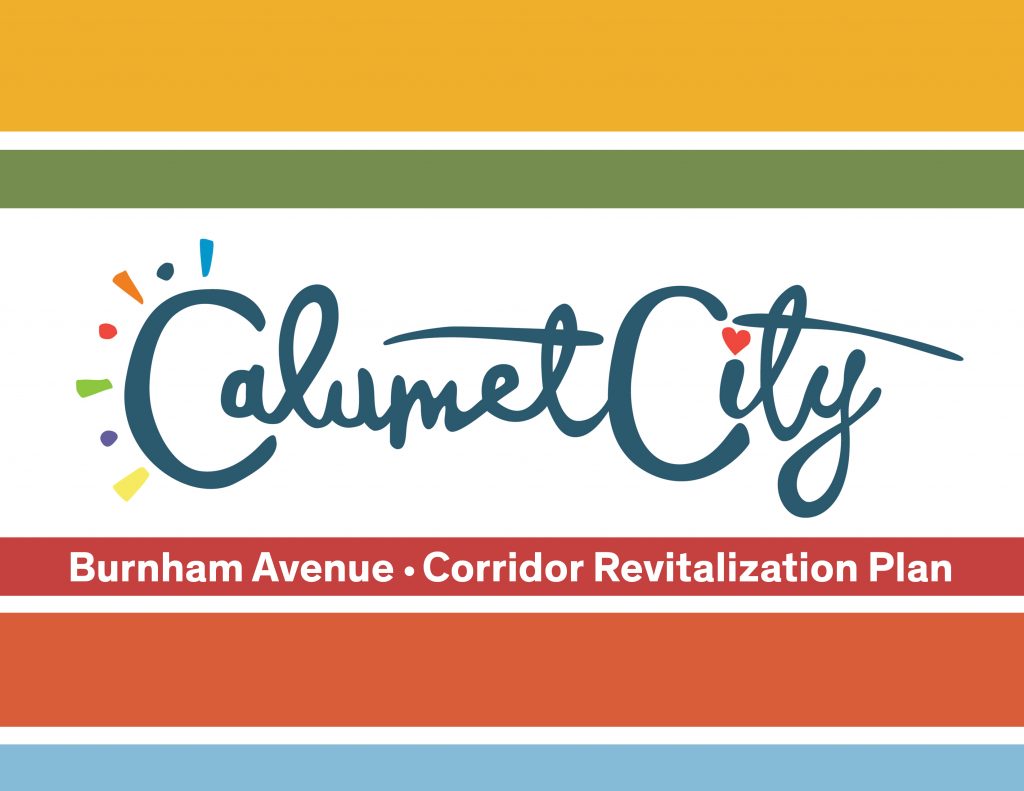 Commercial corridors are a vital part of communities as generators and attractors of social and economic activity. The vibrancy of a community is often reflected in its commercial corridors. Revitalizing a key commercial corridor can signal to residents, visitors and passersby that something exciting is happening in that community. Creating a sense of place along with centers of community interaction can catalyze economic activity, which in turn, enhances the dynamism of the corridor.
The Burnham Avenue corridor plan extends from State Street to the north and Michigan City Road to the south, with a focus on the intersections at Sibley Boulevard, Memorial Drive and Pulaski Road. Burnham Avenue was once a thriving commercial corridor for Calumet City. It remains a principal arterial road through the city and a primary route to the South Shore Line station located at Burnham Avenue and Brainard Avenue to the north. As other auto-centric corridors developed in the city and surrounding communities, Burnham Avenue has declined and lost the vitality it once had.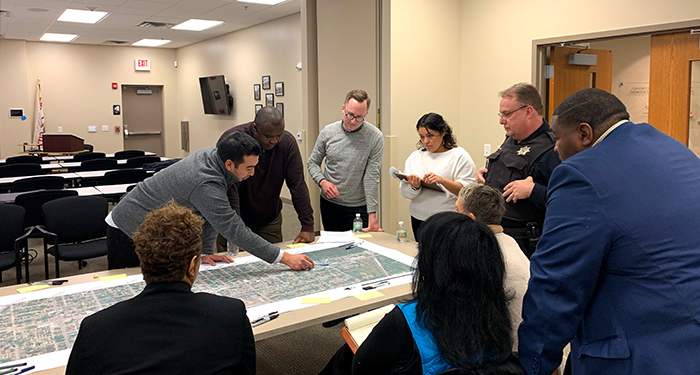 Through a participatory planning process, the Great Cities Institute collected community members' vision and ideas for revitalization of the corridor. As identified by community feedback and Calumet City leadership, Memorial Drive has the potential to be a strong cultural corridor anchored by Saint Victor Catholic Church, Memorial Park and two public schools at the East and West ends of the Memorial Drive corridor. The intersection of Burnham Avenue and Memorial Drive presents an opportunity to develop a community hub, and spur the revitalization of a pedestrian-friendly commercial corridor along Burnham.
This plan presents the community's vision and a framework for the City's leadership to guide future land use, economic development policy, design guidelines, and infrastructure investment along the Burnham Avenue corridor.
---
Follow us on Instagram (@uicgreatcities) for up-to-date news and photos on Great Cities Institute's Calumet Region projects.