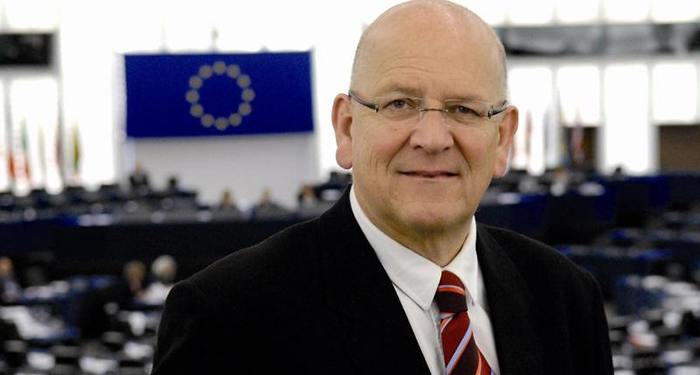 On July 25, 2019, we are pleased to host Glyn Ford, a former member of the European Parliament for over twenty-five years, during which time he served on both the International Trade and Foreign Affairs Committees.  His focus has been on issues related to Asia particularly as it relates to trade agreements and issues of free trade. While in the European Parliament, Mr. Ford also worked on Scientific Partnership Agreements with the Republic of Korea along with the Delegation with the Japanese Diet and the Delegation with the Korean Peninsula from 1984-2009.
After leaving the Parliament in 2009, Glyn Ford continued to work on related issues through Polint, a consulting company specializing in EU public affairs with his continued focus on trade policies.  He is also a European Board Member of North East Asian Economic Forum (NEAEF), which is supported by the Japanese Ministry of Foreign Affairs.
Currently, Mr. Ford is Director of the NGO Track2Asia, an elected Constituency Representative on Labour's National Policy Forum and a member of the Labour Party's International Committee. He is the author of North Korea on the Brink (Pluto, 2007) and Talking to North Korea (Pluto, 2018). He has visited North Korea almost 50 times.
Please join us at noon at GCI on Thursday, July 25, 2019, to hear Glyn Ford speak on "Talking to North Korea: Ending the Nuclear Standoff." Particularly during these critical times, Mr. Ford will provide us with much illuminating insight.