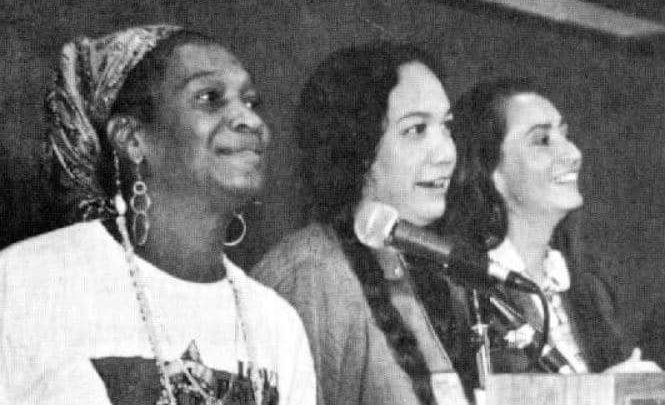 It was very powerful and moving to hear women of color speak about their experiences at the First People of Color Environmental Leadership Summit October 24-27, 1991. On October 26, 2021, Great Cities Institute and the Just Transition Alliance partnered to bring you this discussion with women, who helped ignite the Environmental Justice Movement, to commemorate thirty years since that Summit in Washington, DC.
In a discussion moderated by Teresa Córdova and José Bravo, Mililani Trask, Pam Tau Lee, Midred McClain, Susana Almanza, Gail Small, and Vernice Miller-Travis addressed the following questions:  Why was the summit important to you? What was your experience of developing the seventeen principles; please speak about the importance of the principles?  Since the Summit, how have you put those principles to work? What have been some of the victories of the EJ movement?  What made women so central to the movement?  Please talk about your work and what is your call to action. The wisdom of older women rang clear.
We are honored that we can share the video with you of these iconic women who have blazed trails and fought mightily for the survival of their communities and their homelands.  At a time when we are carefully watching what is happening now at the 2021 United Nations Climate Change Conference (COP26) in Glasglow, Scotland, we are grateful to hear the voices of these women who, for decades, have tackled the devastating impacts of toxic wastes in their communities.  Eliminating these toxins is a key component in fighting climate change, something that is increasingly becoming more urgent.  We thank CANTV, for taping the virtual event and making it available to the public and we thank you for your interest.
As the struggle for an environmental justice continues, stay tuned for two additional events in 2022 commemorating thirty years since this history-making Summit.