Les Lumières : Coldefy
November 11, 2021 @ 6:30 pm

-

8:30 pm

CST

Free with Registration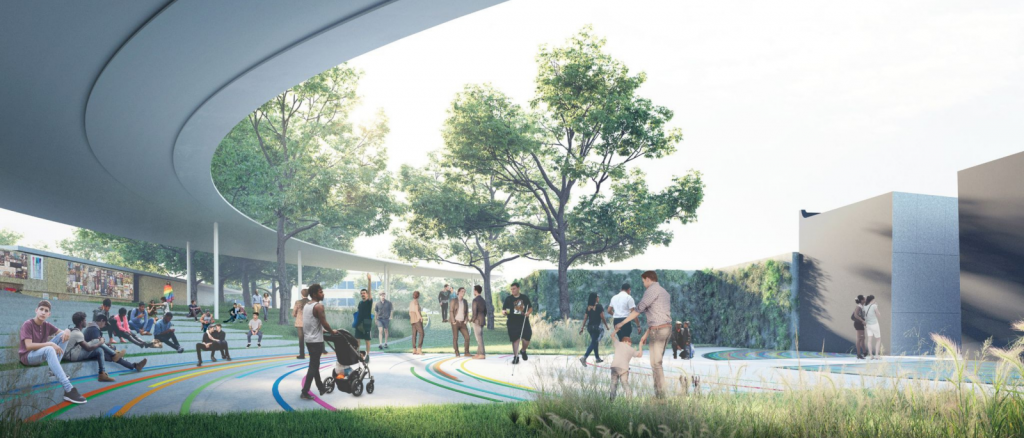 A Chicago Architecture Biennial Partner Program
Beyond questions of expression, we ask ourselves: how does this place make us feel? What do we see and hear, how does it dialogue with our memories?
For Coldefy, Architecture shapes our life and should be created for all of our senses.
Based in France and working with an international team, Coldefy "creates balanced environmental, urban and social compositions that push the boundaries of cities and life," weaving landscape and personal narratives in projects such as the National Pulse Memorial & Museum in Orlando.
Coldefy, The Exhibition opens on November 11 and closes on December 18.  Admission is free and you can visit during our business hours: Monday to Friday 9 am to 5 pm, Saturdays 9:00 a.m. to 3:00 p.m. Closed on Sundays.
Join us on November 11 at 6:30 p.m. for a special opening night for the Coldefy exhibition and their architecture, including a panel moderated by Teresa Cordova, from the Great Cities Institute at UIC, about issues of sensorial and memorial architecture. Featuring Thomas Coldefy and Zoltán Neville; Michael Strautmanis from the Obama Foundation project; and Lesley Roth from the Clayco Group.
Followed by a wine and cheese reception.
This program is possible thanks to the support of Coldefy and the Cultural Service of the French Embassy in the US.
Coldefy brings a new type of pragmatism through its projects. Convinced that buildings influence our behavior, just as they shape our cities, Coldefy bases its work on social and sensory experience at the very core of and beyond the matters of aesthetics. Practicing sensitive architecture that is connected to nature and open to the landscape, Coldefy envisions buildings as a desire for tranquility and as opportunities to escape a frenzied pace of living.
Projects by Coldefy leave ample interstitial space, which facilitates a free flow and encourages encounters. They place themselves at the borderline between nature – through the context in which they are based – and personal narratives. These buildings thus reflect the life of their inhabitants and users, becoming spaces for living and communicating. Each Coldefy project leans on three fundamental values: urbanity, clarity and phenomenology. –Coldefy
The Chicago Architecture Biennial (CAB) is dedicated to creating an international forum on architecture and urbanism. It produces year-round programs and a biennial exposition of city-wide activations for a diverse audience of designers, educators, advocates, and students. CAB's mission is to engage and inspire professional and public audiences,  highlight the transformative power of architecture and envision a future for the field that is equitable and sustainable. Over the course of its first three internationally heralded editions, which hosted 1.5 million visitors, CAB has presented projects created by more than 350 architects, designers, and artists from over 40 countries.
The Available City, the 2021 edition of the Chicago Architecture Biennial, is a framework for a collaborative, community-led design approach that presents transformative possibilities for vacant urban spaces that are created with and for local residents. –Chicago Architecture Biennial