Authors
Jackson Morsey, AICP, Urban Planner
Alex Linares, Economic Development Planner
Jack Rocha, Community Development Planner
Matthew D. Wilson, Senior Research Specialist
Abstract
Like most communities, Lawndale residents desire nice homes, safe streets, good schools and dignified living-wage jobs. The well-being of residents is bolstered by the economic health of a neighborhood where conditions foster the building of community wealth. However, North Lawndale residents are losing wealth-building opportunities that make these quality of life conditions easier to attain.
Some indication that community wealth is lost is when there is leakage. Leakage occurs when wages from jobs within the community are distributed to people residing outside of the community or when residents within the community must spend money outside of the community to consume basic necessities.
Slides from City Club Presentation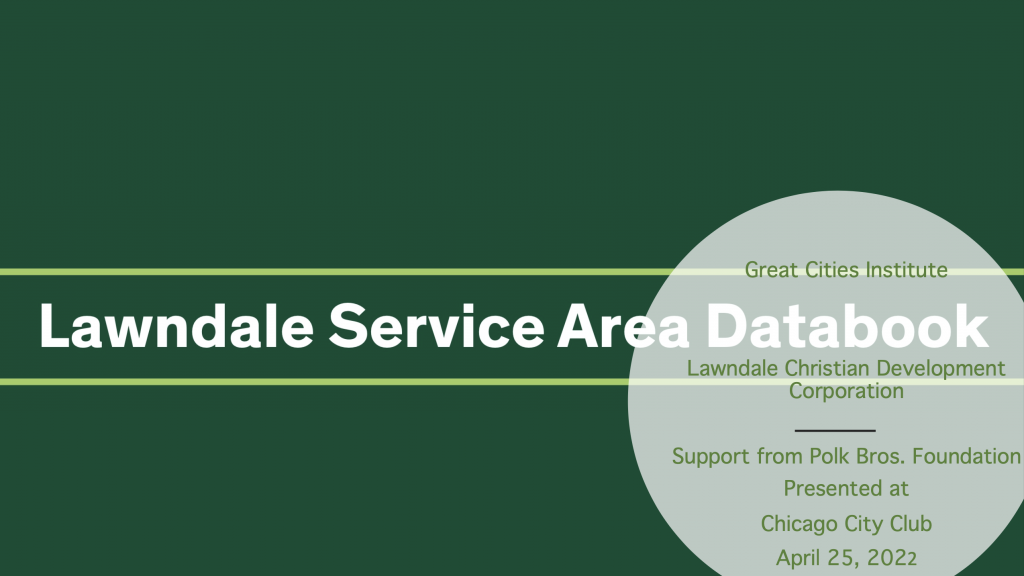 Press Coverage
New study finds 'generations' of disinvestment, systemic racism in North Lawndale from Chicago Sun-Times
Editorial: Fixing North Lawndale isn't just City Hall's job. Corporate Chicago must step up from Chicago Tribune
Report: Revitalizing North Lawndale will require more stores, education, to keep dollars in the community, report says from Chicago Tribune
Smart investment can unlock North Lawndale's economic potential from Chicago Sun-Times
Lawndale Has Been Robbed Of Equitable Investment For Generations, New Study Finds from Block Club Chicago
City Club of Chicago: IMPACT 2022 – Economic trends and opportunities of Invest Southwest – North Lawndale from WGN Radio / City Club of Chicago